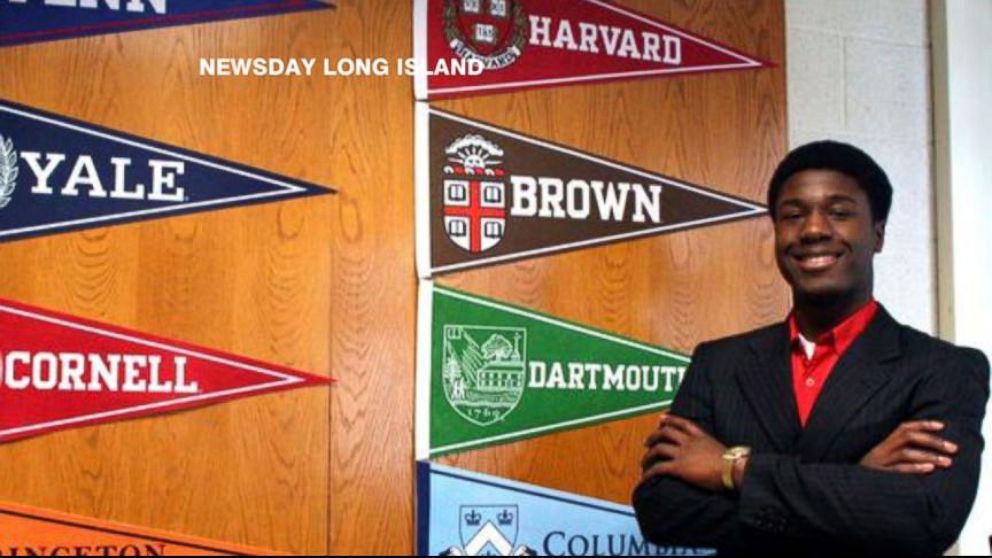 Have you heard the urban legend about that kid who got accepted to every single Ivy League school?
Turns out, it's not a legend.
Seventeen-year-old Kwasi Enin of Long Island accomplished something on par with winning an EGOT, pitching a no-hitter, or battling Voldemort.
He got into Stanford.
And Princeton.
And Harvard. And Columbia. And Cornell. And UPenn. And Brown. And Yale.
Yep. And if that isn't enough, he also got accepted to the 4 non-Ivies he applied to.
But that may not even me the most surprising thing about this story. He told the NY Post that the reason he got accepted was…his helicopter parents.
[Cue the screeching tires.]
Now, parents, before you set up a sleeping bag in your high school students' bedroom and plan his every moment and activity, let's take a knee. Yes, Kwasi got in because his parents pushed him, but that doesn't mean we need to go all Tiger Mom on our kids. Because there's a fine line between being a supportive parent that pushes your student to the MAX…and pushing your student away.
The truth is, parents must be involved in the college admissions process – and not just when your student is writing his applications. It's important to be there throughout his middle school and high school years – supporting, inspiring, instilling confidence… and making sure your student is making the right choices to put him or her on a path to success. [Not just for college, but for LIFE.] It's not about pushing your student into 10,000 after-school activities, or pressuring him to take 12 AP exams. You need to be the RIGHT kind of supportive.
And in order to be on that side of the line, you need to know what the admissions process is all about: what college admissions committees look for in applicants, what makes for a strong candidate, and what your student needs to do to stand out. It's only once you know what the goals are that you can lay out the game plan, of course.
And we can help with that. Click here to download a FREE copy of our Guide to Elite College Admissions. Read it, learn it, apply it; and one day down the road, you, too, can have your student thanking you for your amazing parenting.
Maybe not in the newspaper, but when they're jumping up and down when that acceptance letter arrives… isn't that enough?