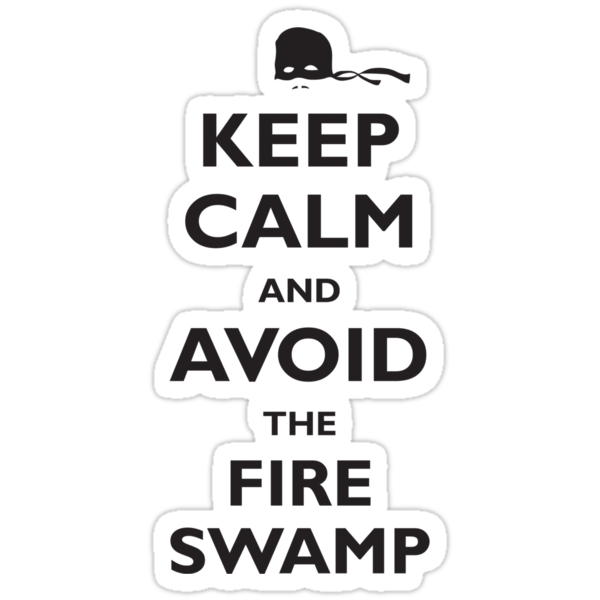 The college application process can be brutally confusing, with endless quagmires on the way to application success. Like the fire swamp in the movie The Princess Bride, it can just seem like one obstacle after another: fire blasting out of the ground, lightning sand, giant rodents (and that's just the general info section of the common app.) Ah, if only you could benefit from the knowledge of someone older, someone wiser, who had already been through the college application process and knew all too well the common college application mistakes to avoid.
Oh wait, we've got six of those. They're our killer team of college admissions consultants. And while all of 'em rocked their college apps, they still stumbled along the way.
We asked our team of all-star players the question, "If you could change one thing about your college application strategy/process, what would you have done differently?" Here's what they said:
Chris Elias, Brown University: I would have made my essay more narrative and less focused on listing achievements. Adcoms read the "achievement list poorly disguised as a vague essay about my 'passion'" thousands of times each year. I should have written something more innovative and less "safe."
Lia Lenart, Harvard University: I wouldn't have shown my essay to so many people. I showed my college essay to probably 10 different people—wayyyyyy too many. I should have shown it to 2, maybe three at most. One is honestly enough. It became much more complicated than it needed to be.
Stephen Black, Harvard University: Without a doubt, I would have made more of an effort to connect with current students before starting the application process. Admissions offices are incredibly accommodating in this arena, but I was too intimidated to even try. I finally started speaking with students after I was accepted, quickly realizing that it's the best way to get honest information about any school.
Kevin Easterly, Johns Hopkins University: I wish I had reached out to more people for help while applying. Whether it was my essays, test prep, or picking where I wanted to apply, I thought I could do all by myself. Even things like talking to current students at potential schools could have done a lot to help shape my perspectives.
Ike Wilson, Yale University: I recall doing a fairly good job of getting everything started relatively early, which is definitely something I recommend. That said, it's a stressful process no matter what, and if I had to do it again, I might avoid applying to as many schools as I did.
Mike Mochizuki, Brown University: I would have stressed less about my SAT and ACT scores and focused more on assuming leadership roles in my activities.  Even for groups with adult coaches/directors, I would have found more opportunities to take initiative.
And beware of ROUS's. If you don't save every draft of your essay they pounce on your computer and make it crash and eat all of your hard work. Save and back up EVERYTHING.